About Us
Main Content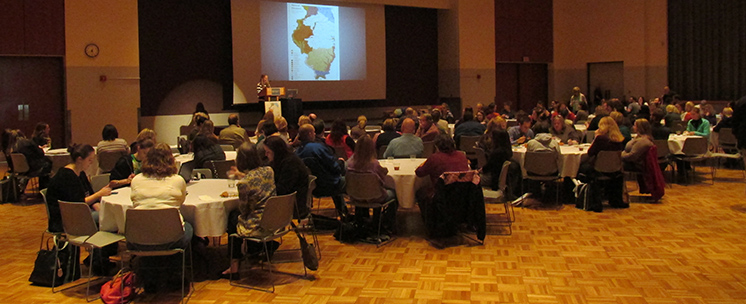 Welcome to Conference and Scheduling Services at SIU. As part of Student Affairs, we are dedicated in providing alternative educational opportunities to the people of Illinois and the region. Our non-credit offerings extend the educational resources of Southern Illinois University Carbondale beyond the traditional campus.
What We Do
CSS coordinates more than 200 non-credit conferences, workshops, and programs each year to residents of the region and continues the University's commitment to lifelong learning. In fiscal year 2018, Conference and Scheduling Services coordinated 170 conferences and professional programs with a total of 10,000 participants. 
Please visit our Services page for an overview of the services we provide.
Annual programs include:
Research symposiums
Association meetings
Adult day and multi-day trips
Conferences
Personal and professional development workshops
Summer externship programs
Summer camps
Associations and organizations that CSS has provided services include:
Illinois Council on Continuing Higher Education
Illinois Prescribed Fire Council Symposium
Midwest Ecology & Evolution Conference
Annual Illinois History Symposium
Illinois Entrepreneurship and Small Business Growth Association
Illinois Association for Institutional Research Forum
Fertilizer & Pesticide Conference
Stiltgrass Symposium
Office of Surface Mining
Neuroscience Retreat
Illinois Manufactured Housing Association
Illinois Association for Institutional Research
Geomorphic Reclamation Conference
American Society Civil Engineers
Foreign Language Film Conference
American Malacological Society
American Association for Collegiate Independent Study