Closing the Gap Virtual Conference
Main Content

April 20 & 21, 2021 
This will be the 20th year of the annual Closing the Gap Conference. Don't miss out! 
The Southern Illinois PreK-20 Education Alliance proudly presents an innovative opportunity to address educator self-care, self-awareness and emotional well-being strategies for ALL educators. Due to the isolation and uncertainty surrounding the pandemic, many of our educators and students have been traumatized. By providing insight, tools and strategies for our educators, this will go a long way in benefiting our educators and the students they teach. Evaluations indicate that participants gain valuable knowledge and skills by attending this annual conference. Don't miss out!!  
Keynote Speaker –Megan Marcus, Founder, FuelEd
Schools and educators across the country are fighting an uphill battle. Toxic stress created by poverty, insecure relationships or other traumatic events impede children's learning capacities before they even enter school or come into contact with a teacher.  Every single day, teachers grapple with the significant emotional labor required to absorb student trauma, deal with challenging interpersonal situations, and manage their own and others' feelings. For many of these teachers, it is simply too much to handle and they leave the profession. A growing number of schools hope that adopting curricula or programs to develop students' social and emotional skills will be the answer….but what about the educators themselves? Sharing research from child development, psychology, and interpersonal neurobiology, Megan, will describe how developing educators' emotional intelligence, emotional availability, and emotional capacity can build the kinds of relationships that studies show heal trauma, promote brain growth, and produce optimal learning.
Breakout sessions will target topics such as adverse childhood experiences (ACEs), building resilience, building community from within, stress levels on the body, self-regulation, stress responses, self-care tips and strategies, and educator support sessions and many more. 
4.0 Clock hours will be available for educators.
4.0 CEUs for LCSW, LSW, LPC and LCPC provided by: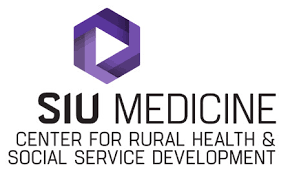 ---
To view presentations and descriptions, click on the links below:
Breakout Session 1 Presentations 
Breakout Session 2 Presentations
Keynote Sponsors:
---
 Registration Options:  
Be sure to choose your workshops when you register
Professionals/Students Participants register online.
Exhibitors register online (COMING SOON)
Register by phone with a VISA, Discover, or Mastercard by calling Conference and Scheduling Services @ 618/536-7751.
Download the registration form and return to:
Conference Services
1255 Lincoln Drive
Mail Code 6705
Carbondale, IL 62901
---
Thank you to our vendors:
The Closing the Gap Conference is brought to you by: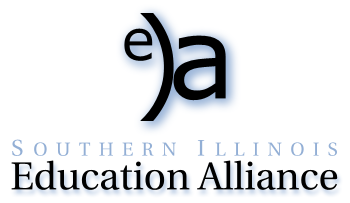 Conference Schedule:   
Tuesday, April 20 – 1:00-3:30pm
Welcome/Keynote: 1:00-2:15pm
Break: 2:15-2:25pm
Breakout Session 1: 2:30-3:30pm
Wednesday, April 21 - 1:00 - 3:30pm
Welcome/Breakout Session 2: 1:00-2:15pm
Break: 2:15-2:25pm
Breakout Session: 2:30-3:30pm
Check-in:  12:30 - 1pm both days 
Registration Fees: 
Professional: $30
Professional (after April 9: $35)
Undergraduate Student/Retirees: $10
Refund/Cancellation Policy: Refunds, minus a $5 processing fee, will be issued if requested prior to April 13, 2021.
If you require captioning, please contact Jackie Welch, jackiew@siu.edu, immediately. 
Questions?
Call Jackie Welch at 618/536-7751 or send an email to jackiew@siu.edu