Closing the Gap Virtual Conference
Main Content
April 26, 2022
Healing Together: Collective Care for Educators
Opening Speaker – Megan Marcus, FuelEd
After nearly two years of teaching and living through a pandemic, educator mental health is at risk. Many educators describe the past two years of teaching as the most stressful they have ever experienced, with 55% of teachers reporting that they plan to leave education sooner than expected because of burnout caused by the pandemic. While there are a lot of well-intentioned efforts in the field being made to solve these issues, most center on educator self-care: Teachers are told to put on their own oxygen masks, "take care of themselves," get more sleep, take deep breaths.
The problem is that these approaches reflect a primarily solitary practice aimed at individual growth, while the science tells us that its repeated experiences of being calmed and cared for through relationships that build the brain structures and skills for self-regulation, self-care, and resilience in the face of stress. Perhaps solving the teacher stress crisis is less a matter of asking teachers to put on their own oxygen masks, but rather ensuring every teacher has someone who can help put an oxygen mask on with them.
Join Megan Marcus, Founder of FuelEd and pioneer in adult social-emotional learning and teacher mental health, for a keynote where you will: 
Understand the science of toxic stress and trauma
Define resilience and the factors that shape it
Learn practices that can help you and your team move from self-care to collective care and heal through relationship
2.5 PD Hours
CEUs for LCSW, LSW, LPC and LCPC provided by: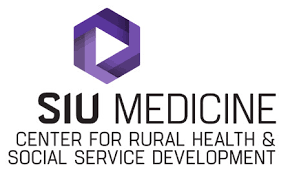 ---
To view presentations and descriptions, click on the links below:   COMING SOON
Conference Schedule:   
12:30 pm -   Check in
1:00 pm   -   Keynote Presentation
2:15 pm   -   Breakout Sessions
Questions?
Call Jackie Welch at 618/536-7751 or send an email to jackiew@siu.edu
Registration Fees: 
Early Bird Professional (by April 2): $25
Professional (after April 2): $30
Undergraduate Student/Retirees: $10
Refund/Cancellation Policy: Refunds, minus a $10 processing fee, will be issued if requested prior to April 8, 2022.