School of Law Career Fair
Main Content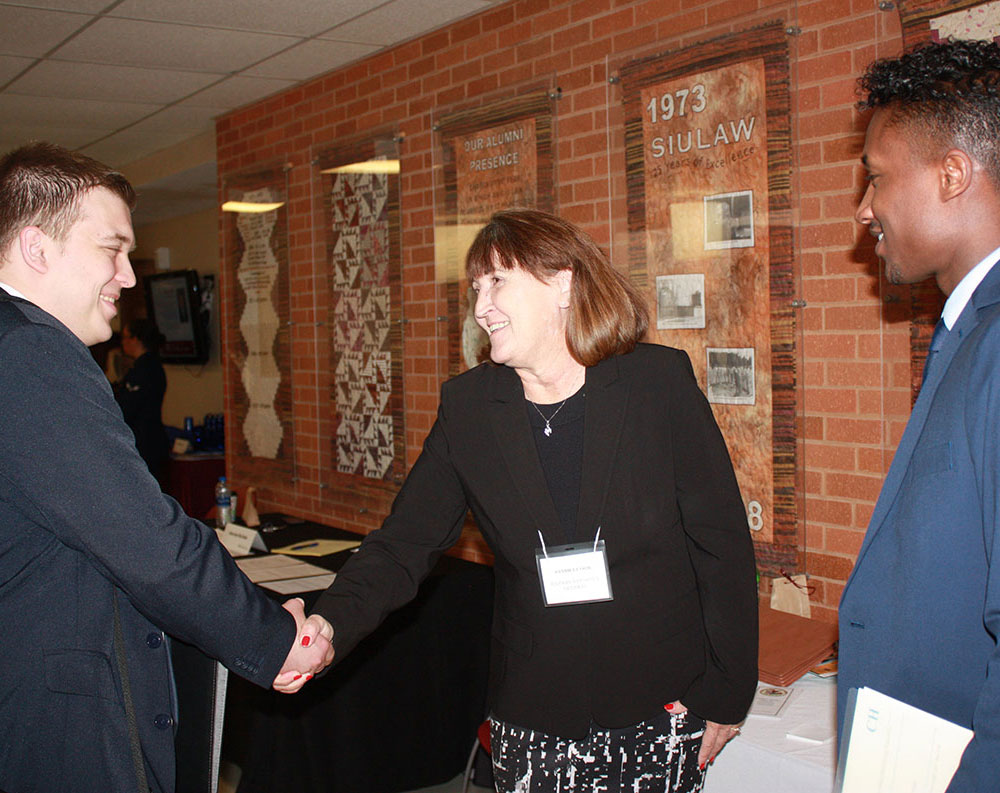 The SIU School of Law Career Fair is an opportunity for employers to promote spring, summer, and fall positions for first- and second-year law students as well as post-graduate opportunities for third year law students graduating in May. The event also gives our students the opportunity to practice their interviewing skills and form beneficial connections with employers and practicing attorneys.
Employers with current opening are welcome to pass out information, connect directly with students, collect resumes, or set-up interviews at this event. Additionally, employers that may not have a current employment opening, but wish to connect with students now to begin building relationships for future opportunities are also welcome!
Details
Dates: April 7, 2022
Time: 12:00pm – 1:30pm
Location: Lesar Law Building, 1150 Douglas Drive
---
Schedule:
11:30 a.m. – Employer sign-in and table set-up
Noon – 1:30 p.m. – Open fair
Registration 
Registration is closed! Parking options were emailed to participants and a boxed lunch will be available.
Questions
Sarah VanVooren, SIU Carbondale Conference and Scheduling Services, 618-453-3472 or svanvoo@siu.edu (for registration) or Mike Ruiz, SIU Carbondale School of Law, 618-453-8763 or mikeruiz@law.siu.edu (for general questions).