Saddle Up Camp
Main Content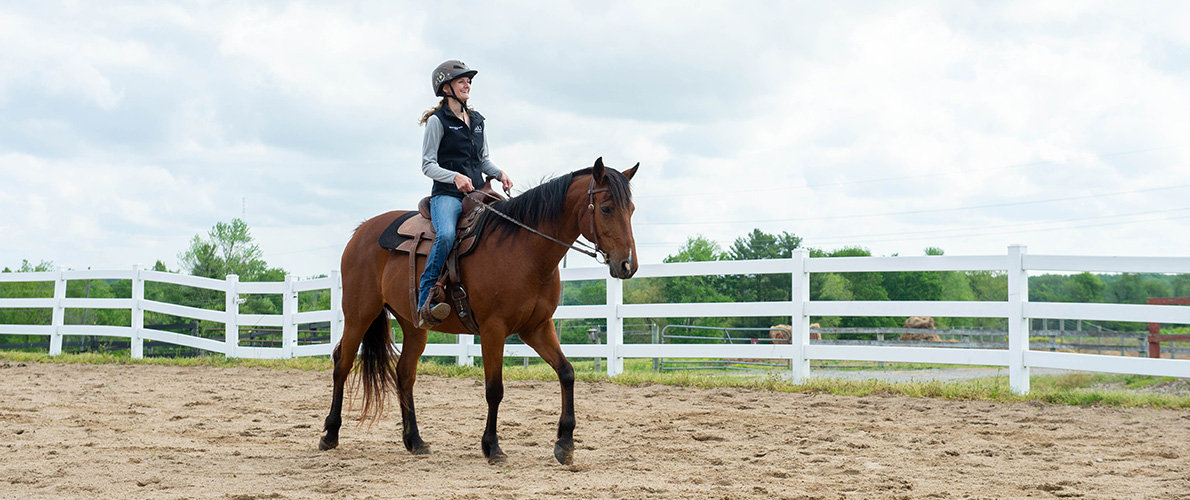 Saddle Up Camp
If you have a child who loves horses, this camp is a great opportunity to learn all about them. Join members of the SIU Equine Science program for a fun-filled week learning about horses! Campers will receive training on horse nutrition, grooming, proper care, and of course riding!
Campers will also learn about different careers involving horses. This camp is designed for introductory – intermediate exposure to horses and will be conducted by Dr. Erin Perry, SIU Equine Science Faculty Supervisor and Samantha Wuest, SIU Equine Center Manager. All campers will receive a camp t-shirt, binder, and memories for a lifetime!
Camp Requirements:
A completed Camp Release Form must be received in our office prior to camp beginning.
Campers are required to wear long pants, and boots.                                                  
The June 6-10 camp is full and registration has closed.
Additional camp dates are not available for Summer 2022.
June 6-10
Grades: 6-8
Cost:  $375
Time: 9am – 12noon
Drop-off starting at 8:30 a.m. and pickup completed by 12:30 p.m.
Location: SIU Farms, Equine Science Center, 2194 Union Hill Road, Carbondale, IL.
Cancellation/Refund Policy
ALL requests for refunds must be submitted in writing. The registration fee, less a $20 cancellation fee, will be refunded if you cancel at least 7 business days prior to the camp. Any time after that date, refunds (less the $20 fee) will be issued for medical reasons only. Refunds are not given to campers who voluntarily leave camp.
Questions
Please contact Coordinator Rebecca Dycus at 618/536-7751 or rdycus@siu.edu