Lego Camps
Main Content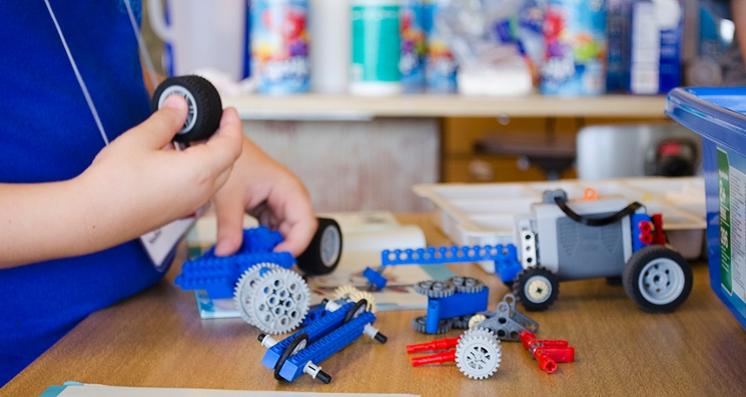 Campers will be involved in creating engaging learning experiences in science, literacy, math, and social studies. Using the LEGO Education in combination with these activities, students will be inspired to think critically, problem solve and be creative.
LEGO Camps Brochure
During camp, please visit the Lego camp blog to see pictures and learn more about the projects campers are working on.
Families enrolling more than one child will receive a $25 discount on additional LEGO Camp registrations for siblings.  Please contact our office to register multiple siblings or mail/fax registrations together and note the discount request.  This discount is for LEGO camps only and is not available for online registration. 
Beginning Engineering Legos Camp
Advanced Engineering Legos Camp
WeDo Robotic Engineering Legos Camp
Mindstorm Legos Camp
Instructor
Jon Davey, the project director for the Kid Architecture and LEGO Camps, is starting his 38th year of design teaching. He has experience at both the School of Architecture-University of Wisconsin and at the SIU Carbondale Architecture Studies and Interior Design Programs. As a teacher of architecture and design, he has been awarded department Teacher of the Year five times and college Teacher of the Year twice; Distinguished Faculty award twice and college Scholar of the Year. Davey has a special concern with inspiring young people to be creative and have fun while learning.
For questions regarding camp content, you may contact Jon personally by calling 618/453-3734 (office), 618/559-8931 (cell) or emailing jdavey@siu.edu. Professor Davey will be assisted by other instructors and assistants this summer. He will not be the instructor for all sessions.