Junior Aviator Camps
Main Content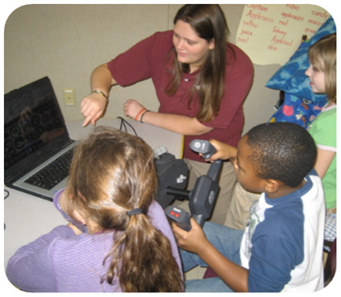 The Department of Aviation Management and Flight at SIU Carbondale offers multiple Junior Aviator Camps to give youth the opportunity to learn about what pilots and mechanics do as well as learn about career paths in aviation. All camps will take place at the Southern Illinois Carbondale Airport.
Please see our flyer for further information about the camp.
Please note, Junior Aviator Camps will follow IDPH Restore Illinois Camp Guidelines.
Junior Aviator III (Pilots)
Junior Aviator III (Mechanics)
Junior Aviator II (Careers)
Junior Aviator I (Careers)
Junior Aviator III (Pilots)
Grades: 1-3
Date: June 7-11
Time: 8:30am – 12pm
Cost: $25
The camp runs Monday through Friday with camp activities in a half day format.
This week-long half-day camp introduces children entering grades 1-3 to the world of aviation. Through fun hands-on activities, they will be introduced to how pilots prepare for a flight. Topics will include:
Pilot health
Types of aircraft
Airports and maps
Weather
Flight planning

Register Now!
Register by phone with a VISA, Discover, or Mastercard by calling Conference and Scheduling Services at 618-536-7751.
Fax the Junior Aviators Camp Registration form with credit card payment information to 618/453-5680.
Online Registration:

Aviator III: Pilots and Mechanics registration is closed 
Program Requirement
The Camp Release Form is required for camp participation and must be received in our office prior to camp beginning. 
Questions
Please call Sarah VanVooren at 618-453-3472 or send an email to svanvoo@siu.edu.  
Cancellation Policy
All requests for refunds must be submitted in writing. The registration fee, less a $5 cancellation fee, will be refunded if you cancel at least 7 business days prior to the camp. Any time after that date, refunds (less the $5 fee) will be issued for medical reasons only and must have a signed statement from your physician. If a medical cancellation request is not received by the first day of camp, a refund is not issued.
Refunds are not given to campers who voluntarily leave camp or who are sent home for disciplinary reasons. The University reserves the right to cancel any program. In the event of cancellation, only those pre-registered will be notified.