Adlab Camps and Workshops
Main Content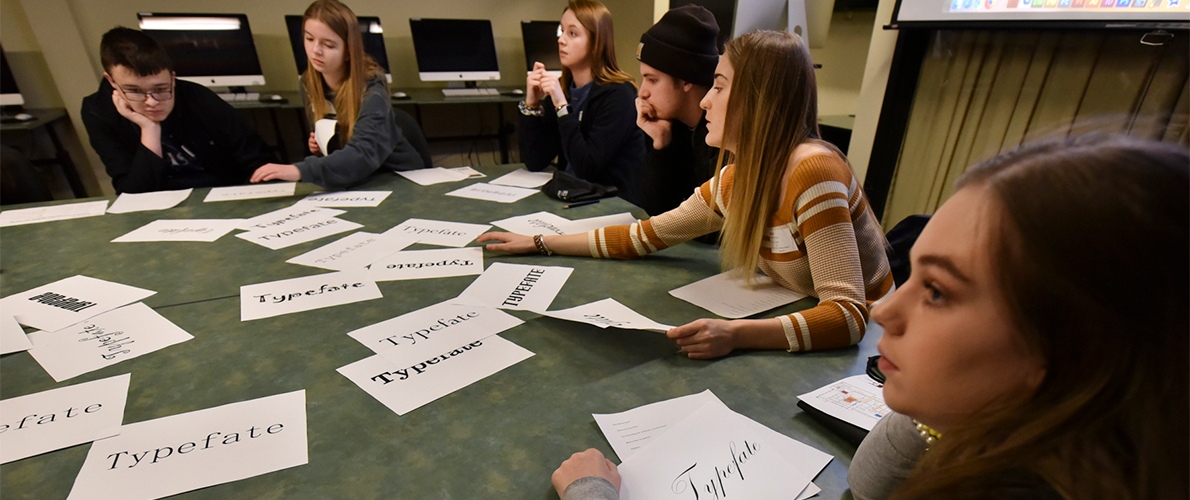 AdLab camp and workshops, provided by the SIU School of Journalism, are designed for high school students, college students, and community members to learn basic advertising skills, graphic design principles and a "how to" for small business advertising, through engaging demonstrations. Virtual camp and workshops will allow camp directors to lead camp via online platforms, such as Zoom, allowing students to experience hands-on learning at home.
In person workshops will follow IDPH Restore Illinois Camp Guidelines.  This will include the recommended social distancing. Attendees will have their own workspace and tools to work with for the week and masks are required while attending the camps
Registration
• Online by clicking any of the session links below.
• Fax the Registration Form to 618/453-5680 or email it to conferenceservices@siu.edu
• Call 618/536-7751 with credit card information.
The Saluki AdLab: Graphic Design Workshop 
Online/Virtual 
Grade: Teens and Adults, 16+
Date: June 8-9, 5-7pm
Registration Fee: $100.00
Registration Deadline: June 1, 2021
Must have access to Adobe Creative Cloud
In an age of technology, graphic design is a rising necessity in business, advertising, and many industries. Here intermediate graphic designers, from students to community members, will enhance their abilities using techniques taught by experienced SIU advertising students. The participants will be required to have access to photoshop, InDesign, and Illustrator. We hope to grow your skills as you further develop your careers.

Participants will meet online Tuesday and Wednesday, from 5-7pm, CST. With a maximum of 25 students and community members per session for thorough one on one assistance in learning the programs. Additional sections may be added due to increased interest.
Saluki AdLab - Advertising 101: Small Businesses Workshop
Online/Virtual
Grade: Open to the community
Date: June 10, 5-7pm
Registration Fee: $75.00
Registration Deadline: June 2, 2021
What does your brand communicate? How do you best reach your customers? Do you find yourself asking these questions? Come collaborate with the knowledgeable, SIU advertising students to master self-branding for your small business. The session is ideal for businesses in the beginning stages of development.

Participants will meet online Wednesday, from 5-7pm, CST. With an unlimited number of small business owners to exchange ideas and practice creative group brainstorming. No additional sections will be created as the session is uncapped.
Saluki AdLab High School Day Camp: Advertising Intensive
In Person
Grade: 9-12
Date: July 7, 10am - 4pm
Registration Fee: $75.00
Registration Deadline: July 1, 2021
Students will explore a variety of directions within the field of advertising. Here they will be led by advanced SIU advertising students to learn the basics and conquer beginner skills in advertising production. Additional sections may be added due to increased interest.
Includes lunch and t-shirt. 
Camp Requirements
The Camp Release Form is required for camp participation and must be received in our office prior to camp beginning. 
Cancellation/Refund Policy
ALL requests for refunds must be submitted in writing. The registration fee, less a $15 cancellation fee, will be refunded if you cancel by the Friday prior to each start date. Any time after that date, refunds (less the $15 fee) will be issued for medical reasons only. Refunds are not given to campers who voluntarily leave camp.