Women's Retreat and Conference
Main Content
2023 Women's Leadership Retreat
Postponed to November 2023
Located at SIU Touch of Nature Outdoor Education Center
Hosted at the beautiful SIU Touch of Nature Outdoor Education Center, the Women's Leadership Retreat is a two-day, overnight leadership development experience for SIU students at all levels (undergraduate, graduate, doctoral, professional). The Women's Leadership Retreat combines individual and group challenges with speakers and workshops to provide a transformative experience for participants. The retreat is designed to allow individual participants to set their own goals and develop skills and pathways to achieve them. 
Registration is $10, and includes overnight accommodations, meals, and all workshop and activity fees. Scholarships are available to participants for whom the cost presents a barrier. 
Activities will take place outside, as weather permits. Participants should wear weather-appropriate clothing and shoes. Overnight accommodations are in dormitory-style cabins, with double occupancy rooms and communal bathrooms (individual commode and shower stalls). The committee will do our best to honor roommate and other requests related to sleeping rooms, dietary needs, and activities. 
The planning committee recognizes the need for flexibility when it comes to certain activities. Please know that there will be exceptions if a participant is not comfortable with a particular activity.
The Women's Leadership Retreat welcomes all genders who are interested in identifying and counteracting misogyny, especially as it intersects with racism, classism, ableism, cissexism, and heterosexism. 
For disability accommodations, call 618-453-5738. 
Questions? Email us at womensleadershipconference@siu.edu.  
Presenters
Schedule
Accomodations
Packing List
We are looking forward to this year's retreat and each of our session presenters. This year's theme is Lifting as We Climb: Finding the Balance. More details coming soon!
2023 SIU Conference on Women: Telling Our Stories
Friday, March 3, 2023
This year's conference will be in a virtual format, allowing participants to attend from anywhere in the world. 
Register TODAY!
Registration is now open for the 2023 SIU Conference on Women! This year's conference theme is "Telling Our Stories," and we are excited to offer more than 20 sessions featuring research presentations, creative performances, documentaries, workshops, and discussions. The conference will take place virtually from 8:30am to 5:00pm on Friday, March 3.
---
In the spirit of the 2023 National Women's History Month, this year's theme of "Telling Our Stories" aims to showcase stories of our past, present, and future. How have our histories shaped our stories? Whose stories are remembered and re-told? Whose stories have been forgotten? What stories are unique to our campus and the Southern Illinois community? How might sharing our stories help us build coalitions? What cautions might we take when we tell our stories? When do we feel compelled to be silent about our stories? How can we become more compassionate audiences to others' stories? How does telling our stories shape our future? We encourage proposals to think critically, creatively, and broadly.  
This cross-disciplinary conference will take place virtually on Friday, March 3 from 8:30AM-5PM. Sessions are 45 minutes each and may include round tables, research presentations, and personal and professional development workshops, etc. The schedule of events may be found below.  
2023 Conference on Women Schedule
Registration
 Details coming soon.
Cancelation Policy
Refunds will be issued on a case-by-case basis.
Registration 
Registration is completely FREE and open to anyone, regardless of SIU affiliation! Click here to register now --> https://bit.ly/SIUWomenCon2023Registration
Cancelation Policy
This event includes free registration. Refunds will not be issued for this event.
Past Sponsors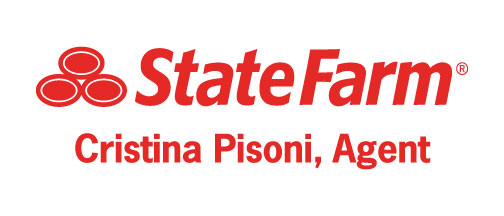 Past Sponsors