metamorphosis
Main Content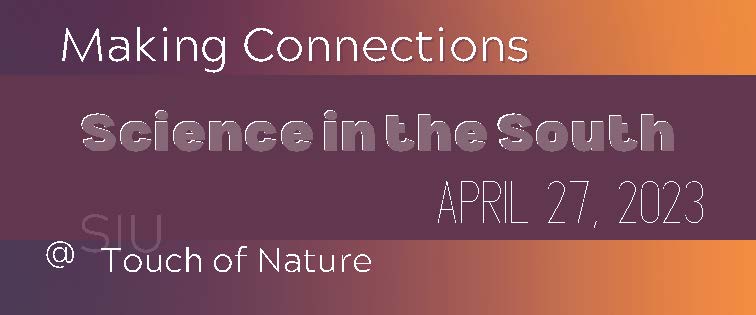 26th Annual Science in the South Conference 
Outdoors at Touch of Nature, May 12, 2022.
Let's learn about nature outdoors! We are moving the conference outdoors, exploring and learning about southern Illinois at it's best!  
K-12 educators from across the region will join together, and learn hands on, about plants, HERPS, rock morphology, night sky astronomy, microbes in water and much more.  Whether you are a first-year teacher looking for new ideas or a veteran teacher looking for ways to energize your classroom. The Science in the South conference provides ample opportunities to: connect with other educators, explore, learn, and earn PD credits and to just have a great time! Don't miss this opportunity to walk away with ready-to-use, hands-on activities and lesson plans for all grade levels!
---
COMING SOON
Call for Presentations: K-12 educators are encouraged to bring their best practice to engage other teachers from across Illinois. All educators are invited to present live, a lab or hybrid teaching method/techniques, on any science-related topics that would be of interest to K-12 science teachers.  Presenters will attend free of charge.  ISTA membership is an optional $25 fee.  You may fax or email a proposal form to 618-453-5680 or rdycus@siu.edu. Proposals will be reviewed by the conference committee for acceptance. 
Please review the NSTA Minimum Safety Guidelines.
Exhibitors: 
Details coming soon for exhibitor opportunities.
PDHs:  Earn up to 4.0 Professional Development Hours (PDHs) for attending and participating.
Conference Schedule:
This will be an all day event, more details coming soon.