Health Policy Institute
Main Content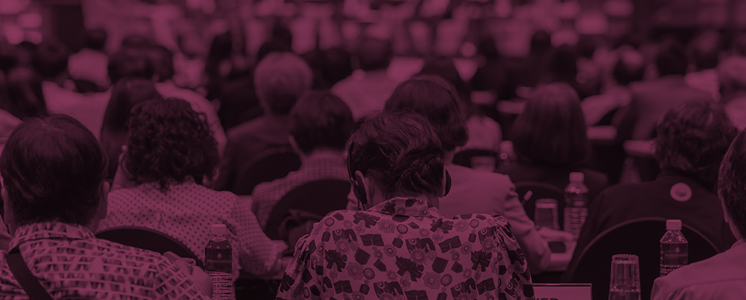 20th Annual SIH/SIU Health Policy Institute

Date
Time
Location
Fee
May 17, 2019
8 a.m. - 4:30 p.m.
Live Program: SIU School of Law, Carbondale, IL

Interactive Simulcast Sites:  •Chicago  •Springfield

See below
HEALTH POLICY INSTITUTE BROCHURE 
Beyond Stigma: Developing Workable Behavioral Health Policies
The prevalence of mental health conditions is on the rise, and suicide is the 10th leading cause of death in the United States.  Nearly 45 million adults in America currently struggle with mental illness.  But adults are not the only individuals impacted by these conditions.  Behavioral health disorders also impact millions of children and adolescents.  
Despite the growing numbers living with mental health challenges, more than half receive no treatment due to stigma, lack of insurance coverage, cost, and no access to providers.  This care gap comes at a tremendous cost to both individuals and society through loss of life, homelessness, poverty, unemployment, crime, and physical health impacts.  It also affects all institutions and sectors—from healthcare to education, and from prisons to workplaces.
To aid in identifying both the deficiencies and the solutions, the 2019 Southern Illinois Healthcare (SIH)/Southern Illinois University (SIU) Health Policy Institute seeks to create an informative and engaging forum aimed at addressing America's mounting mental health dilemma.
OBJECTIVES
At the conclusion of this educational program, participants will be able to:
Describe the scope and impact of mental illness on society, as well as the particularized effects on marginalized populations;
Identify ethical issues, including autonomy, cultural perspectives, and stigma;
Comprehend how various solutions from the legal, policy, and treatment arenas feed into the creation of practical and effective strategies;
Be more self-aware of professional stresses and the need to seek assistance; and
Participate more effectually in dialogues related to behavioral health policies on the national, state, and local levels. 
---
PROGRAM
 This year's program will feature:
Cook County Sheriff Tom Dart, JD, commenting on the unmet mental health needs of prison populations;
Rahn K. Bailey, MD, FAPA, ACP, speaking on the disparities in mental healthcare, especially among minority populations, and the use of health policy to correct these shortcomings;
Kanika Bell, Ph.D., LP, addressing women's mental health issues, with a focus on women of color;
lore dickey, Ph.D., LP, focusing on the behavior health support needs of transgender and non-binary individuals;
John Mundt, Ph.D., talking on moral injury, PTSD, and suicide among returning veterans;
Elaine Cheung, Ph.D., and Thomas Conley, JD, sharing ways to recognize and respond to professional burnout for physicians and attorneys; and
Amy Swearer, JD, discussing mental illness and firearm regulation.
---
CLE/CME/CNE HOURS:
This program has been approved for:
7.0 CMEs
7.0 CNEs
7.0 CEs
7.0 CLEs including 1.0 Professionalism
Mental Health (applied for)
LIVE PROGRAM SITE:
SIU School of Law
Lesar Law Building Auditorium
1150 Douglas Dr.
Carbondale, IL 
INTERACTIVE SIMULCAST SITES:
Springfield Location:
Memorial Center for Learning and Innovation
228 W. Miller Street
Springfield, IL
Chicago Location:
ISBA Chicago Regional Office
20 S. Clark St., Suite 900
Chicago, IL
Please be sure to select the correct registration option when you register online.  
---
Program Time:
8:00 a.m. - 4:30 p.m.
---
Fees:
General Registration (no continuing education credits):  $50
Attorney Registration with CLE:  $75*
Healthcare Provider Registration with Continuing Education Credits (CME or CNE):  $75
SIH-affiliated Healthcare Providers and Other SIH Personnel: Complimentary
SIU School of Law or SIU School of Medicine Faculty, Staff, or Students:  Complimentary
IL Healthcare Providers who participated in any of Coventry's PPO networks (including networks managed by First Health Group Corp., CCN Managed Care, Inc., and Healthcare Compare Corp):  Complimentary   
* Attorneys may apply for a fee waiver due to financial hardship.  To request a fee waiver due to financial hardship, please email Judi Ray at judiray@siu.edu.
All registrations include electronic access to materials, refreshments, and lunch.