Young Writers Workshop
Main Content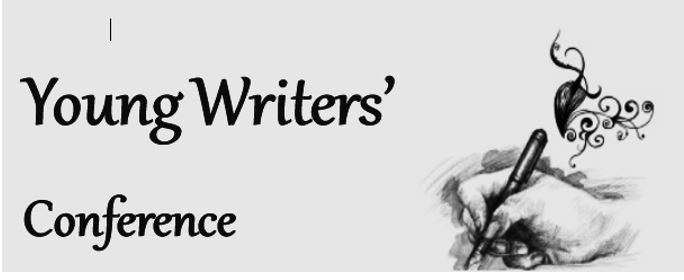 The Young Writers Workshop at Southern Illinois University Carbondale is a two-day program designed to give high school students the chance to explore and develop their talents in poetry and prose writing. Students will hone their writing skills by participating in sessions led by SIU Carbondale faculty, and by attending panels, readings and craft discussions lead by SIU creative writing faculty, SIU graduate students, and by specially selected guest writers.
During the workshop, students will participate in sessions as varied subjects such as forms of poetry, small-press publishing, and narrative techniques. While on campus, SIU students, faculty, Young Writers Workshop participants and guest writers will perform readings from their own creative writing.
Young Writers Workshop Brochure
PROGRAM FACULTY
The program director is Allison Joseph, an associate professor in SIU's Department of English. She is the author of seven books of poems, and she travels frequently across the country to read from her work. Joseph will be assisted by SIU graduate students in creative writing and by guest writers with experience in writing and publishing poetry and fiction.
---
PROGRAM LOCATION: SIU Carbondale Campus
ADVANCE REGISTRATION REQUIRED:
Camp enrollment is limited to 40 participants. Registration will be on a first come, first serve basis
FEES: $90
MEALS: Meals will be served in the Student Center
CHECK-IN:
Thursday, June 22, 2017
When: 9-10 a.m.
Where: Faner Hall, Humanities Lounge
Parking permit ($8) available at registration.
CHECK-OUT:
Friday, June 23, 2017
When: 6 pm
Where: Faner Hall
---
PROGRAM REQUIREMENT: The 2017 Academic Camp Medical Release Form must be submitted to Conference and Scheduling Services prior to a camp in order for your child to attend.
REFUND/CANCELLATION:
A refund will be issued upon a written request received by June 2, 2017. The University reserves the right to cancel any program. In the event of cancellation, only those preregistered will be notified.
CONDUCT POLICY:
You and your parent/guardian will be required to sign the Young Writers Workshop Conduct Policy prior to attending the camp. Paperwork will be forwarded with your registration confirmation letter. Our recommendation is that all concerned review the policy together before signing, then return it to Conference and Scheduling Services.
WRITING SAMPLES:
Each deposit should be accompanied by a typed writing sample (no more than three poems or 3-5 pages of prose a story or essay). These writing samples will help our staff get to know the work of YWW participants better.
SCHOLARSHIPS:
A limited number of partial scholarships, based on the merit of submitted writing samples, will be awarded. These scholarships will be awarded in poetry and prose. No additional application is needed; all samples will be considered for scholarships. Scholarships will be awarded at check-in.
REGISTRATION OPTIONS: