SIU 'VIP' Program Velocity Improvement Pitching
Main Content
SIU 'VIP' Program Velocity Improvement Pitching
January 23 - February 16, 2022
The 'VIP' program will be a pitching development school focusing on all aspects of pitching. Mechanics, pre and post throw routines, mound work. and medicine ball training will all be taught during this school in order for you to increase your fastball velocity. This camp is a great opportunity to learn from coaches and players at SIU, and to get ready for your upcoming baseball season. If you want to gain velocity and become a more polished pitcher, sign up today!
Limited to 20 campers.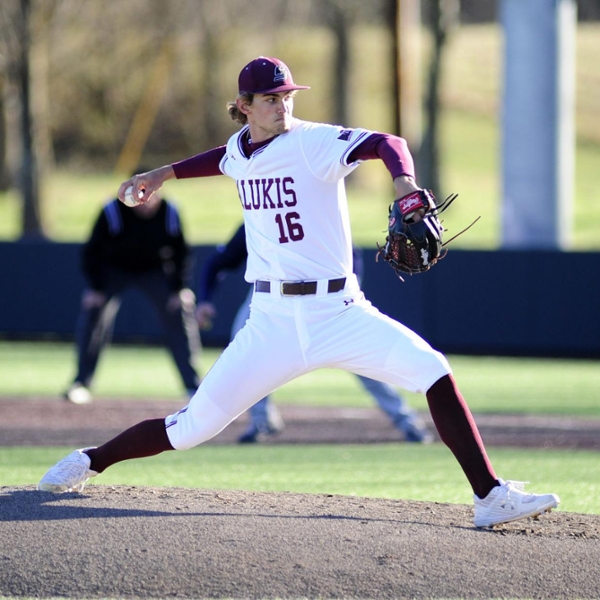 Ages:  Grades 7th - 12th
Location:
  Richard "Itchy" Jones Stadium
                  at Abe Martin Field
Time:  4:30 - 6:00 pm on Sundays
            6:00 - 7:30 pm on Wednesdays
Registration fee:  $80 for each session or $600 for all eight sessions.
Equipment needed:  Water bottle, glove, cleats and tennis shoes
Questions
Please call the Conference and Scheduling Services office at 618/536-7751 or send an email.
Requirement
The Athletic Medical Release Form is required for participation and must be received in our office at least five business days prior to sessions beginning.
COVID-19 Policy:
Due to the COVID-19 pandemic, face coverings will be required when present at Itchy Jones Stadium. Hand sanitizer will be available throughout the facility, and social distancing measures will be enforced for the duration of the event. If you are exhibiting COVID-19 symptoms, please inform the coaching staff in order to prevent the spread. Thank you for your cooperation